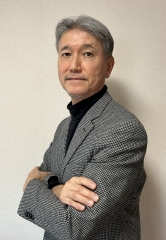 As stated in the University of Tokyo Intellectual Property Policy, in the case that the intellectual creation resulted from the research at the University of Tokyo is decided to be protected as intellectual property rights, it is proper to construct and implement a system to promote the diffusion of such intellectual property, ensuring that it contributes to society while investing any resulting revenue in new research activities. To achieve these lofty goals, the Office of Intellectual Property Management succeeds intellectual property, work to obtain intellectual property rights, makes them use by licensing to the industry or the like, makes license income return to the university, and maintains and updates rules related to intellectual property to execute said actions, with closely collaborating with TLOs(TODAI TLO, Ltd. and the Foundation for the Promotion of Industrial Science). In addition, in terms of promotion of collaborative research, obtaining and protecting intellectual property rights, the Office of Intellectual Property Management provides legal support for inspecting, signing and resolving any disputes concerning intellectual property contracts. The Office of Intellectual Property Management aspires to become a trusted partner of UTokyo researchers, faculties and industry. We will do our very best to provide the kind of services our partners desire.

Mieko Mio
General Manager, Office of Intellectual Property Management
Operating Structure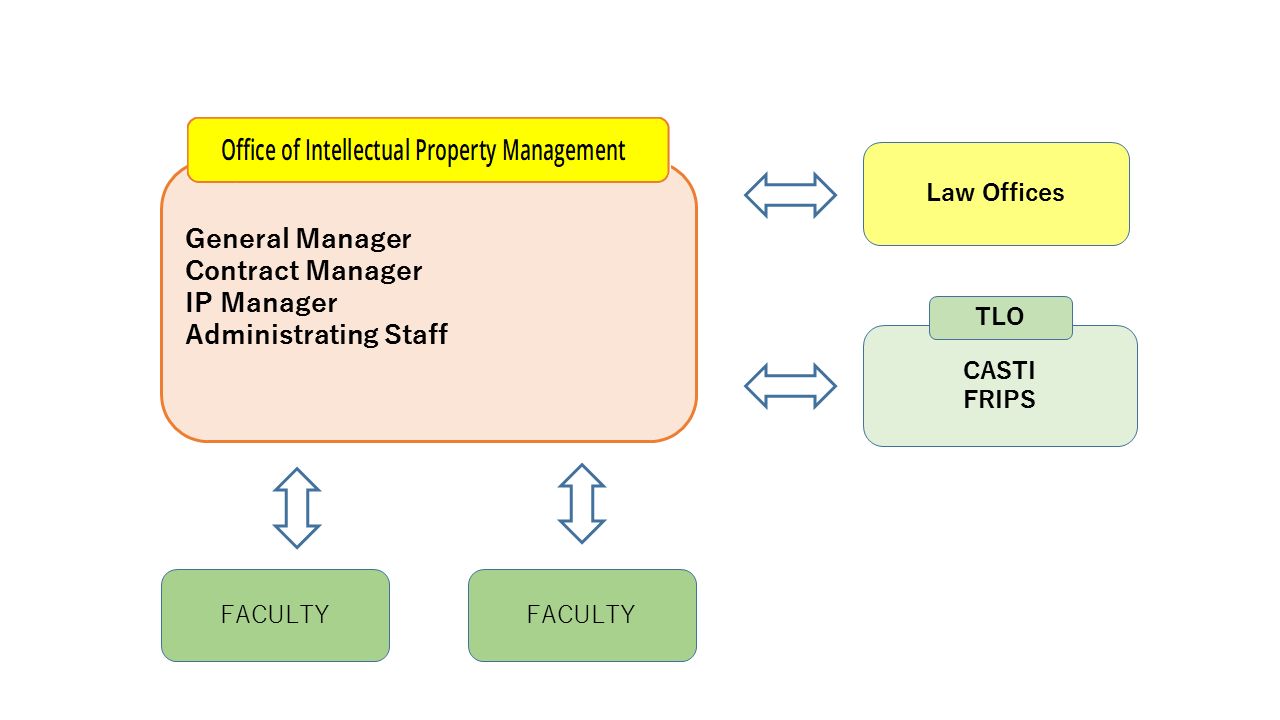 Operated integrated with TLO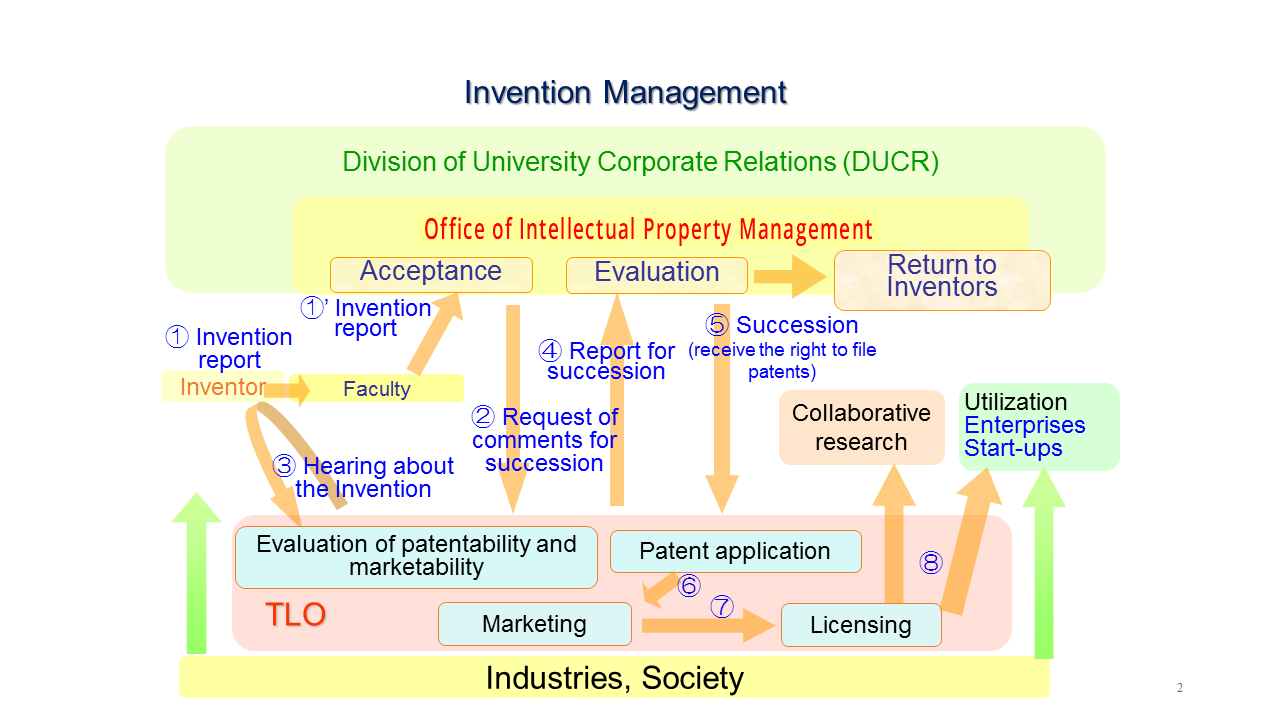 While making full use of TLO's experience and achievements, the Office of Intellectual Property Management focuses on administrative work, and TLO focuses on operation work, as a result, the unified management is achieved.
TLOs' roles
Advice work on decision of succession:

Unified into the TODAI TLO (CASTI).

Other intellectual property treatment and licensing activities:

Execute by each TLOs' (TODAI TLO and The Foundation for the Promotion of Industrial Science).